Butterfly Garden Project Based Learning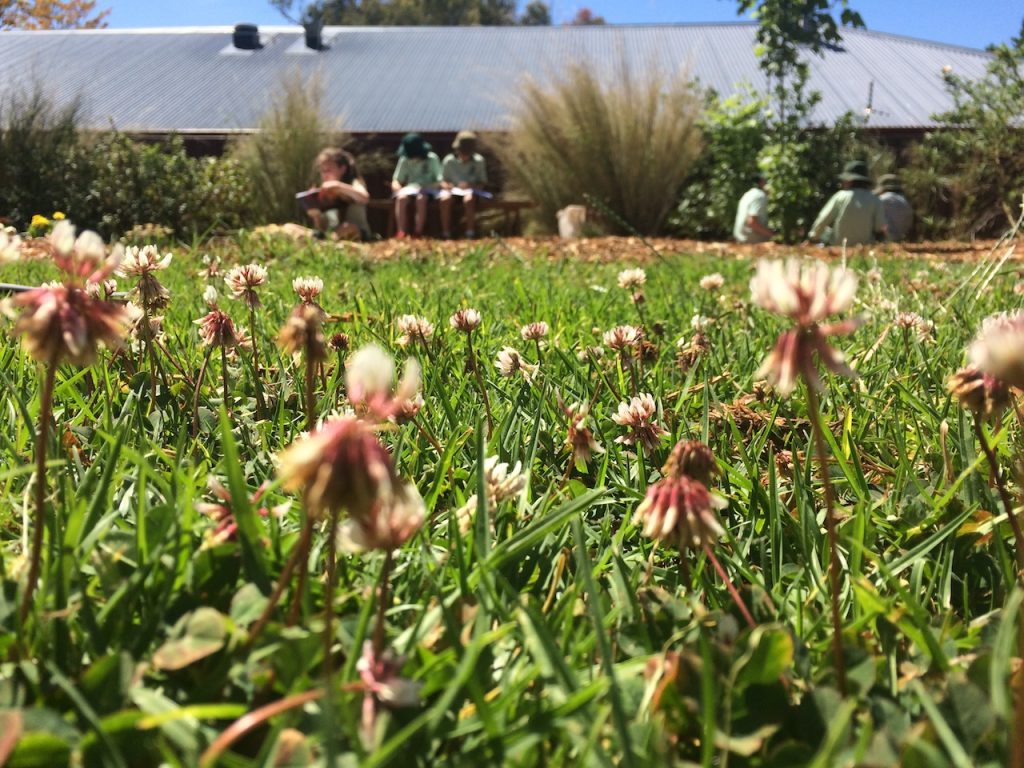 I am always keen to have my students undertake at least one major project based learning experience each year. In mid 2016 I had my class work on revitalising an overgrown garden area into a 'Butterfly Garden'. I was inspired by my visit to High Tech High in Chula Vista a few years ago where I saw a comprehensive PBL program in place including a butterfly component.
Exploring regional butterflies and appropriate feeder plants introduced a strong environmental and biodiversity perspective as students considered the ecology of a butterfly habitat.
Over the course of six months it was rewarding to document and reflect on the process that covered a multitude of learning areas such as measurement, science and information reports but also the physical tasks of gardening and assembling materials.
Of course PBL is a terrific way to 'access' this type of learning and each student was able to achieve success through various entry and exit points that they could identify with. Key Learning Areas such as mathematics, science and English and PD,H,PE came into play and offered a broad scope of learning opportunities.
There was extensive use of measurement; both through aerial photography via a DJI Phantom Drone and scale and grid tasks that calculated the area of the garden and path. This then evolved into a volume activity as the depth of mulch and crushed concrete were calculated.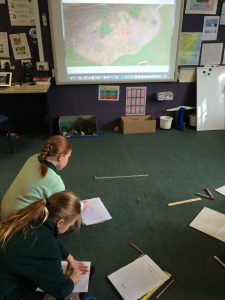 The students used websites to source local materials, cost the materials and to then ring the landscape company to place the order.
Highlights included in-depth research into local butterflies and suitable host plants. The class explored colour and the types of colour needed to attract butterflies.
Importantly it all came together as student's physically engaged with and enjoyed the gardening – from clearing weeds, moving barrow loads of mulch and pouring crushed aggregate to make the path. The area came to life as the seedlings and young plants were put in and began to develop. Students then followed a procedure to assemble benches so that it was a welcoming learning space.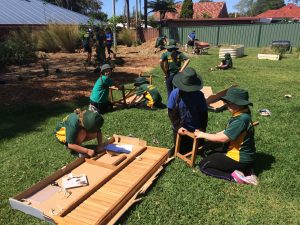 A daily watering regime was added to the class task list and deep saucers were added for birds and to provide water for butterflies.
As the area established it was used for nature sketching, quiet time, reading and sensory awareness activities by the class.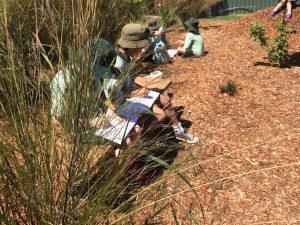 Now in early 2017 the garden is evolving as species continue to mature. Now is the time for other students and classes to take the opportunity to enjoy this special place. Those who contributed to its making remain keen to use and proud of their learning and effort.